Post by Dark 7 Invader on Jun 14, 2010 9:34:36 GMT -5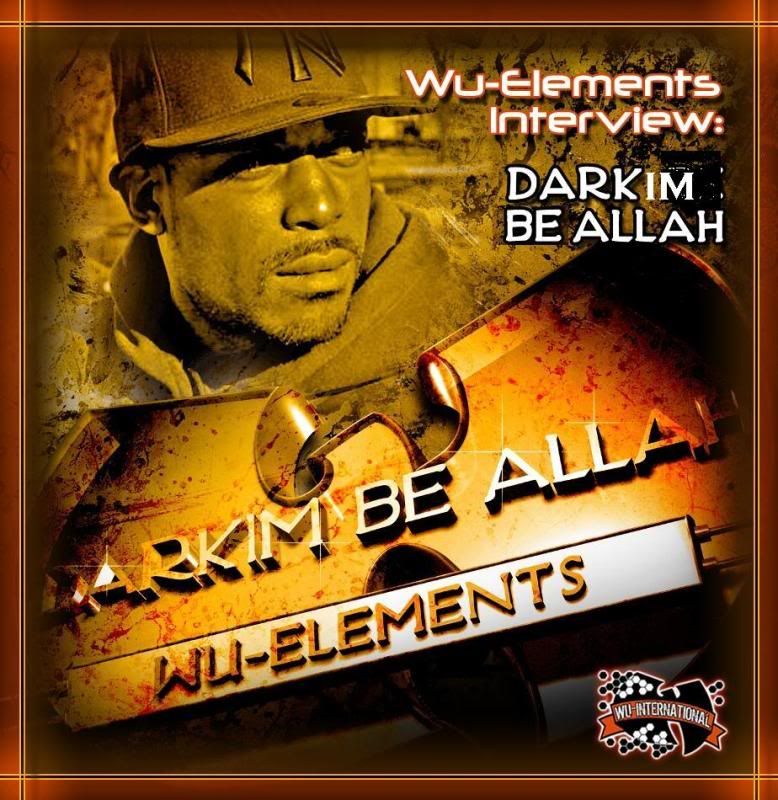 Not many know this but while patterning his persona and adopting the name of a "King" (Darkim means King), the man behind Fame Labs was probably the first Wu-Tang Killa Beez to be signed as an artist as well as a producer as part of the production team known as Wu Elements. Sure there was RZA but he doesn't really count being a founding member of the Clan and Elements. 4th Disciple while part of the Killarmy collective was mainly signed as a producer, and Inspectah Deck on the other hand was probably not signed as a producer as he was also a founding member of Wu-Tang. That leaves Goldfinghaz, True Master and Allah Mathhematics... Goldfinghaz and Mathematics go without saying as it's quite evident they were both signed as producers. True would probably be the only one that might have been signed as an artist as well as producer with Wu-Tang as he did both but peoples first introduction to True was as a producer who sometimes got on the microphone. Darkim pretty much was the opposite as fans knew he was signed as an artist who did beats at times but very few knew he was actually signed as a producer as well as an artist.
Hailing from the Big Apple (New York), Darkim also known as King Christ, got involved with Wu-Tang as part of the production team and as duo in the group A.I.G. along with his rhyme partner Allahwise. Unlike these days where its easy to make beats with the emergence of production tools such as Pro Tools, CuBase etc.. Darkim's production duties came out of necessity, his great ear for sound and manipulation of it was unique in it's own but sits very well within that gritty New York and Wu premises. This gift ultimately got Darkim to produce the full length album (then titled "Truth or Consequences") of his group under Wu-Tang records around 1999 that remains unfortunately unreleased to date. Knowledge of his production came to light however when The RZA picked up one of his beats and used it for The Gravediggaz project on the song called "12 Jewelz" off the gold selling album "The Pick, the Sickle and the Shovel".
With the album in limbo when Wu-Tang records folded under Priority, Darkim went underground for more than 5 years after a couple of internet releases. While away his internet release "Live at the Lab: Take 1" was heavily bootlegged and the genuine albums were getting sold an average of $100.00 ob eBay, leaks were coming out here and there and Darkim's legend grew and grew on the underground. Wu forums were locked on debates as to the best lyricist within the Killa Beez circle and Darkim's name would appear in line with the likes of Killa Sin, Timbo King, La The Darkman, Killah Priest and so on. The imaginative and creative MC finally ended the mystery in 2005, resurfacing with a new album and making up for lost time with a critically praised "Fame Labs presents: A.I.G. (Darkim Be Allah & Allahwise)", on his own indie label Fame Labs and the following year saw the official release of several projects from "God In The Ghetto" to "The Manhattan Project", as well as several singles and online leaks.
With the Wu Element series looking to come to an unfortunate early ending with a no show from True Master and 4th Disciple still in doubt, Wu-International sees it fitting to provisionally end this great series with this gifted wordsmith and beats maker who was also part of that history but has remained somewhat a mystery to few, more like the hidden chamber of the Elements, The King Christ himself, Darkim Be Allah. Even though a wealth of bootlegs, compilation appearances, mixtapes, and Mp3's surfaced over the years, Darkim's fans never seem to get enough of his music, as they are eagerly anticipating "Live At The Lab: Take 2, as well as an AIG reunion and a full-length follow up solo album from him. Not many know of his production history and skills which is covered on this exclusive interview as Darkim tells us all about it, his favourite tools and confirms the rumour about his full album collaboration with Krohme. Enjoy!!
www.wu-international.com/misc_albums/Interviews/DarkimBeAllah2%20Interview.htm